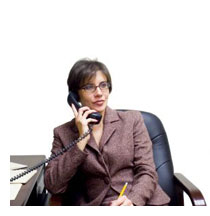 Dyer and Associates Consulting Company has had many years of success in attracting and recruiting quality talent in automotive, sales and marketing management. These are managers that are at the top of their professions, discreet in their search and in almost all cases, currently working and not responding to online ads. Many of the positions we have staffed include Sales Managers, Directors, National Sales Managers, Collection Managers, Call Center Executives, Top Sales Professionals, CEO's, CFO's, CMO's and Presidents of companies.
We will find the right professional to fit your needs based on our interview, profiling and verification process.
Simply fill out the form below or e-mail us at info@dac-company.com with your candidate requests.
This information will be handled with the strictest confidence and we will only contact the person listed on the e-mail.